Sea-stainable Ethos
When UPM sent us the brief for this project we knew that we had to take this sea-riously. We knew this design had to go against the tide. The idea was to cause waves in the paper industry.
Okay, sorry, yes, we'll stop with the puns!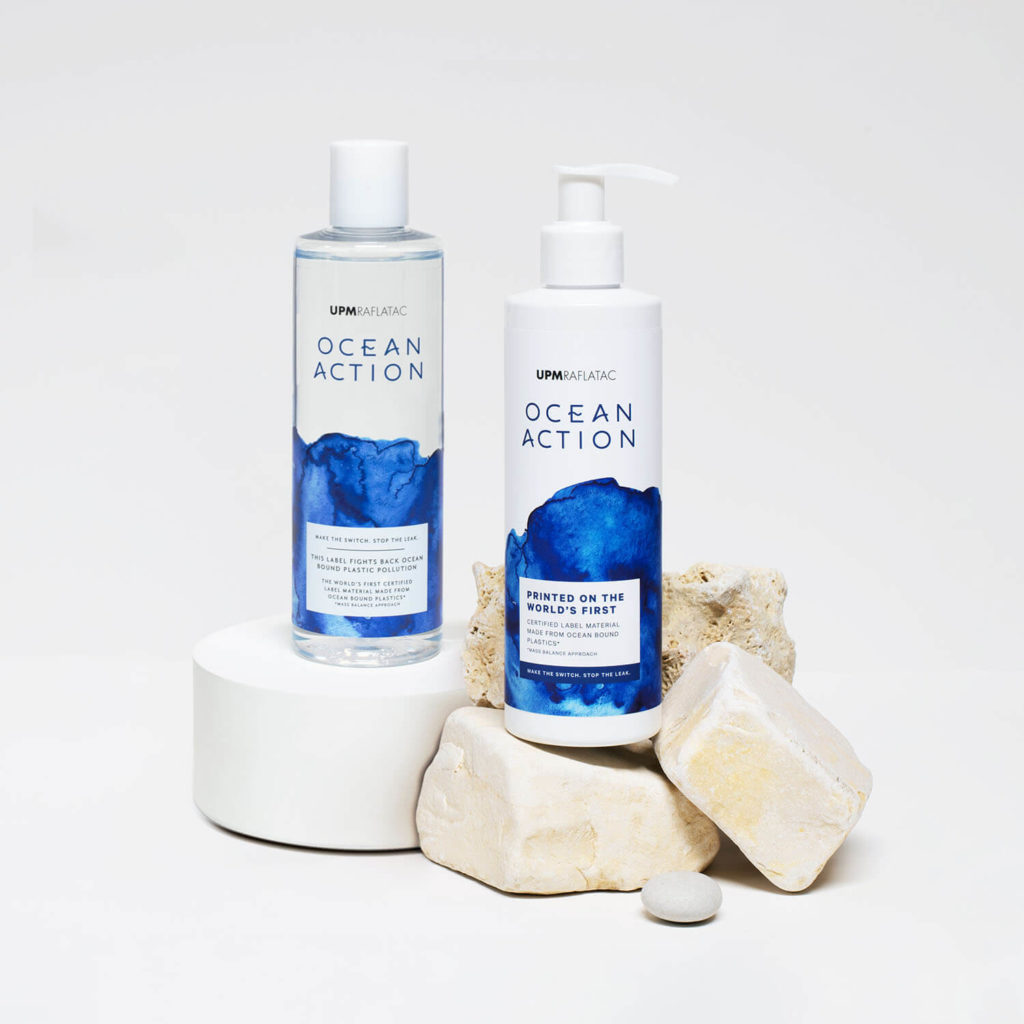 Let us try again:
A global material supplier, UPM Raflatac created a new innovative label material made from ocean-bound plastics. The material: created using plastic waste abandoned within 50km of a shoreline which is chemically recycled, prevents plastic waste from ending up in our precious oceans.
To accompany the Ocean Action launch, UPM Raflatac needed a collection of striking, impactful, and meaningful visuals that would portray the significance of this product and encapsulate the focus and motivation of the brand.
It was our job to bring the project to life.
We began our research into the background of the brand and how the material is made. With taglines such as 'be the changemaker' and 'collaboration for circularity', we knew that progress, teamwork and sustainability were key elements of the brand's ethos. It was agreed that Graphic Brands and Proof Plus would create designs, proofs, 3D renders and product shots for the launch and promotion, and we knew that these elements would be central to the designs we presented.
Working closely with the team behind the Ocean Action project, we were passionate about the label designs cueing purity, simplicity and strength. The deep blues are a nod to the waves, but also to openness and freedom, stability and loyalty. The typography was clean and clear-cut, with subtle curving elements to build the connection with water and the ocean.
The project focused on mindful processes, we used Proof+ instead of a full print run to minimise extras and wastage, and used props we could find or already had in our prop store for the photography to promote circularity. The finished visuals look spot on (if we do say so ourselves) and have all the more impact for knowing that the processes we used were consistent with the brand ideals and where we'd like to be in future!
To read more about the project, there's a whole blog on it here.