After the success of our first photography project with Concha y Toro UK (you can read all about it here), we were super excited when they approached us about a new project: lifestyle images for Isla Negra.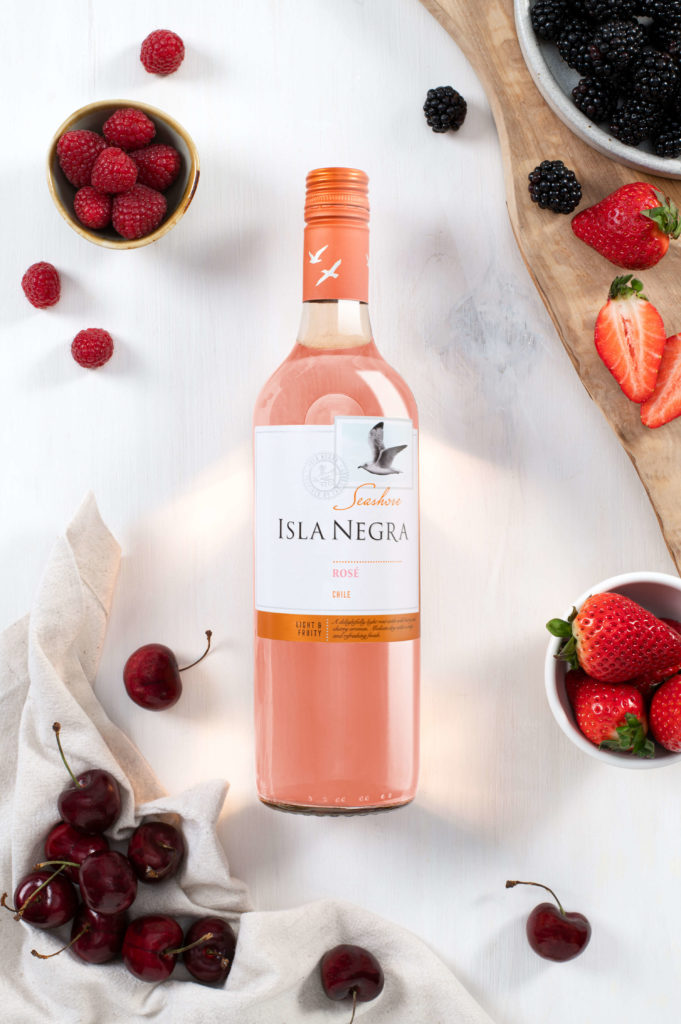 This collection of images needed to reflect the airy feel of the brand so required a different approach than we've used before.
The aim was to create captivating lifestyle shots of the range which would showcase the tasting notes of each variant, while also conveying the overarching feel of the brand. Described as fresh and easy-going, the epitome of coastal spirit, we decided to use lighting to imitate sunlight streaming through open windows, with colourful fresh fruit and earthy toned props scattered across the scene.
We had a great time perfectly curating each image, and put our editing skills to the test when one of the varietal's labels wasn't available meaning we photographed the label and bottle separately, putting them together digitally after the print run!
"It was a pleasure working with the team, everyone
is very professional and friendly and the team did
everything they could to ensure they were able to
keep things within my tight budget."
Stacey Preston, CyT UK
The final images successfully visually evoke the brand values, differing from usual structured table layouts by skillfully using close-up flatlays, bright colours and multiple complementary elements. The idea was to focus on the wine and taste notes themselves with minimal added elements. These differences catch the eye in the crowded online marketplace.
---