A Pot Full of Adventure
Glorious soups are packed full of goodness and adventure. Whether you choose a Super Soup, which are full of healthy benefits and rich in nutrients, or a SkinnyLicious pot, which packs in great flavours in under 120 calories, you are in for a treat. Both varieties have a range of unique flavours and have been perfected by Glorious, who are as passionate about great flavours as we are about design (and food) – a perfect combination!
Glorious' goal is to take your tastebuds on an adventure with each spoonful, and they've done extensive research to ensure that they deliver that experience while also making their soups a healthy, convenient choice. Seeing as flavour is such a key factor in Glorious' brand identity, when we were approached by them to continue their design evolution, we knew it was vital to make the ingredients the star of the show.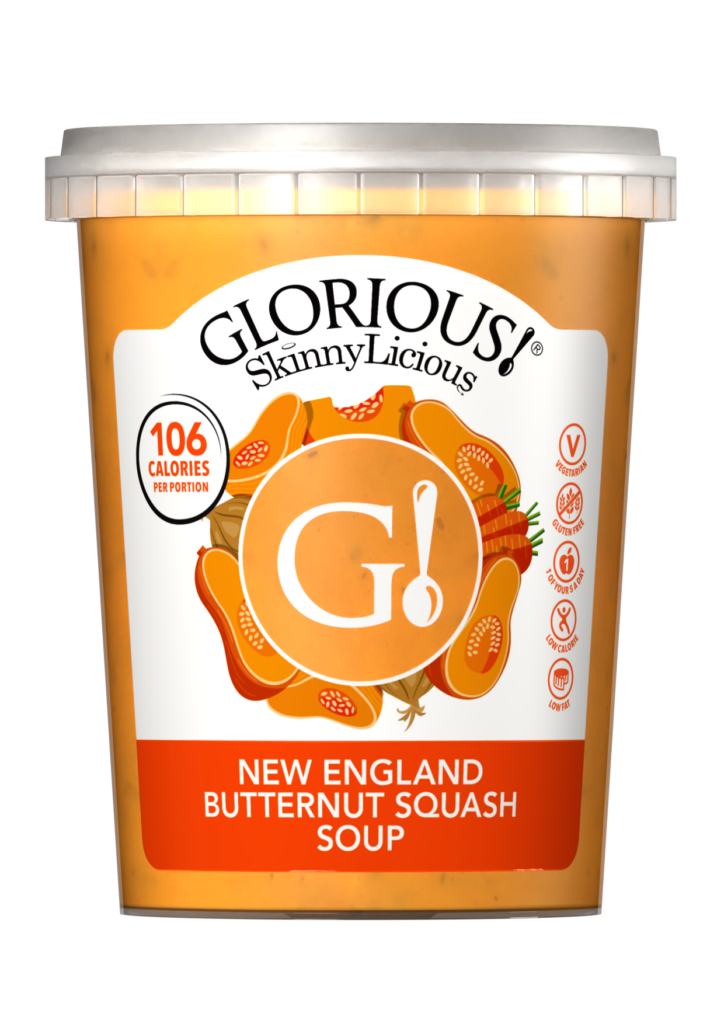 Once we'd finalised the colourful, ingredient laden designs, we were tasked with creating label prototypes to ensure that the colours were just as vibrant as the flavours. We worked with the powers that be at Glorious! and, after multiple varnish tests, found the perfect finish which has incredible stand out shelf presence.
Each soup was photographed at our beautiful Beehive Mill studio to allow us to create 3D renders which look good enough to eat!
Over the years, we've worked with Glorious! to create the best designs for them, conveying their brand messages and taking thousands of consumers on an adventure through flavour!