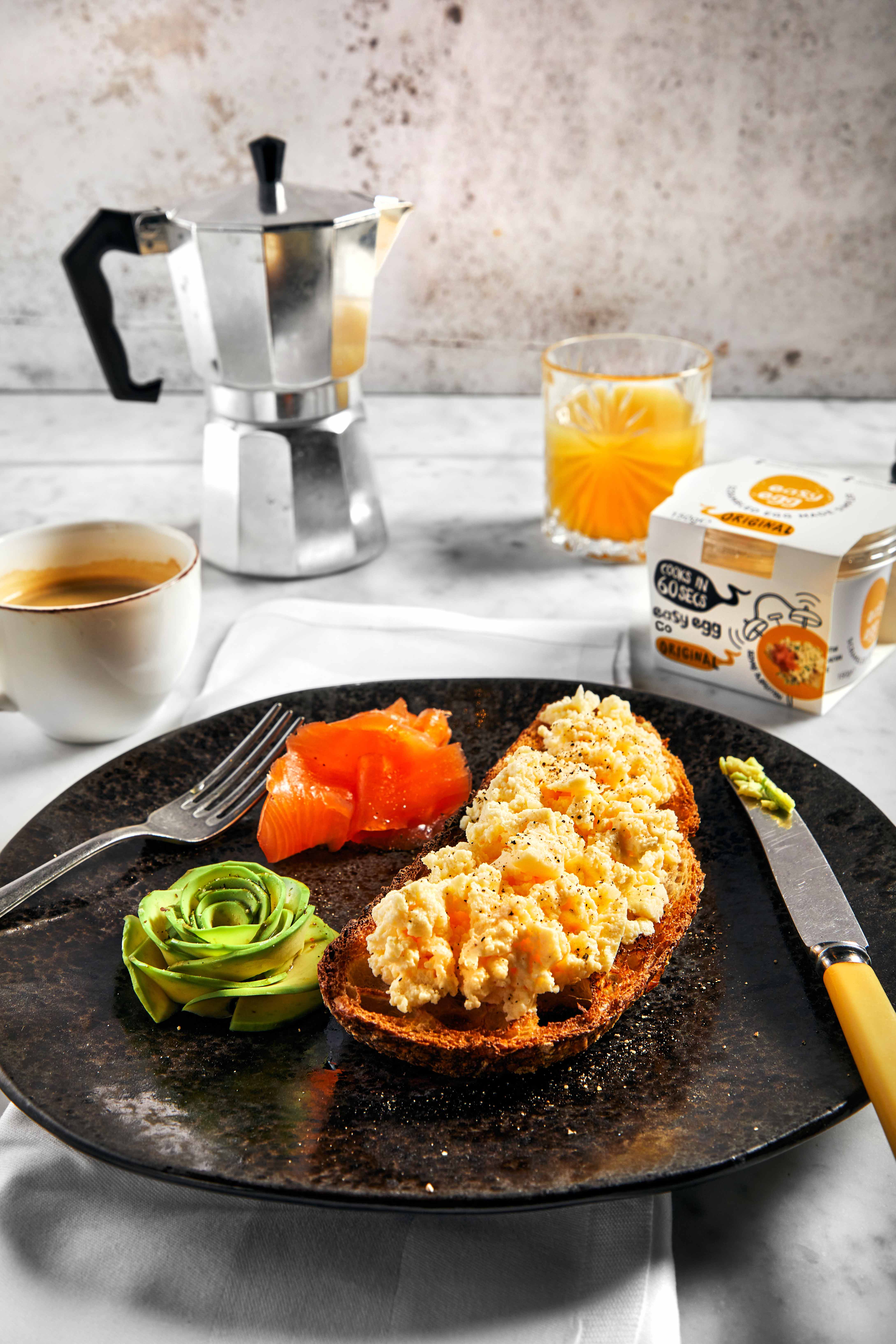 Cracking Snacks
How many times have you been hungry and desperate for a quick, healthy snack? Something like scrambled egg for example, but you then realise that if you make it, you'll have to wash up a frying pan, spoon, mixing jug, plate…oh the effort!
Well, our client Easy Egg Co decided to do something about this problem by creating a cracking solution – Easy Egg: perfect scrambled egg with minimal effort. Just pop the pot in the microwave, hang around for 60-seconds, et viola. You don't even need a plate!
This disruptive, new product was created with busy millennials in mind; those without the luxury of time, but who don't want to compromise on their nutritional goals.
We were asked to bring this product to life and create the logo, branding and designs for the new product packaging. This included the pot, card outer sleeve (thank you CAD team) and lid stickers. We also designed the website, placing Easy Egg Co at the front and centre of its intended audience, introducing them to this new product range along with a selection of new and egg-citing scrambled egg recipes.
The design process was as enjoyable as the product itself, with a mixture of in-person meets and online chats helping us to evolve the designs together with the client. Collaboration was key for us to fully understand our clients' intentions for the product; the target audience, where it would be sold and how it would be marketed.
The focus of the design is fun and informative with the texture of the logo and other brand assets designed to mimic the texture of eggs when being scrambled. The colour pallet is young, fresh and the yellow co-incidentally matches that of a freshly laid yolk. One of the key messages to convey through the design was the speed and convenience of the product, which is emphasised through the use of the alarm clock and tone of voice within the text.
The result: one egg-stremely happy client.
Scrambled Egg Made Simpler