Before we begin, have a think about your favourite brand. What stands out to you?
It could be Coca-Cola, Cadbury, Mars, Monzo or, if we're being cheeky: Graphic Brands even!
What is it that makes you think of these brands?
Is it the iconic red can, or the glass and a half slogan, the quirky tone of voice, the unique typography?
All of these elements that make those brands iconic, aren't accidental. They're carefully considered and perfectly executed parts of branding.
We keep saying this word but what is branding?
Well, we're here to help!
Read on to find out what branding actually is and why it's so important, we'll even share some brand design tips and future predictions from our Creative Director, Terry Cole.
What is brand design?
The all-important question for those just starting a company, trying to scale up, or wanting to enter a new market. Or, those who are just curious (we got you!).
Put simply, it is anything that a person can see, hear or read about your brand.
Whether it's your logo, product names, product descriptions, marketing images, social media elements, typography, brand colours (and much, much more), everything that is out there in the public domain has an impact on how people see your brand and products.
This will impact your customer demographic, brand loyalty, sales, and value.
You may have heard of the '3 C's of branding': Consistency, Clarity and Character. All three of these elements are tied into brand design and can determine the success of your endeavours.
Luckily this is something that we're rather good at (if we do say so ourselves).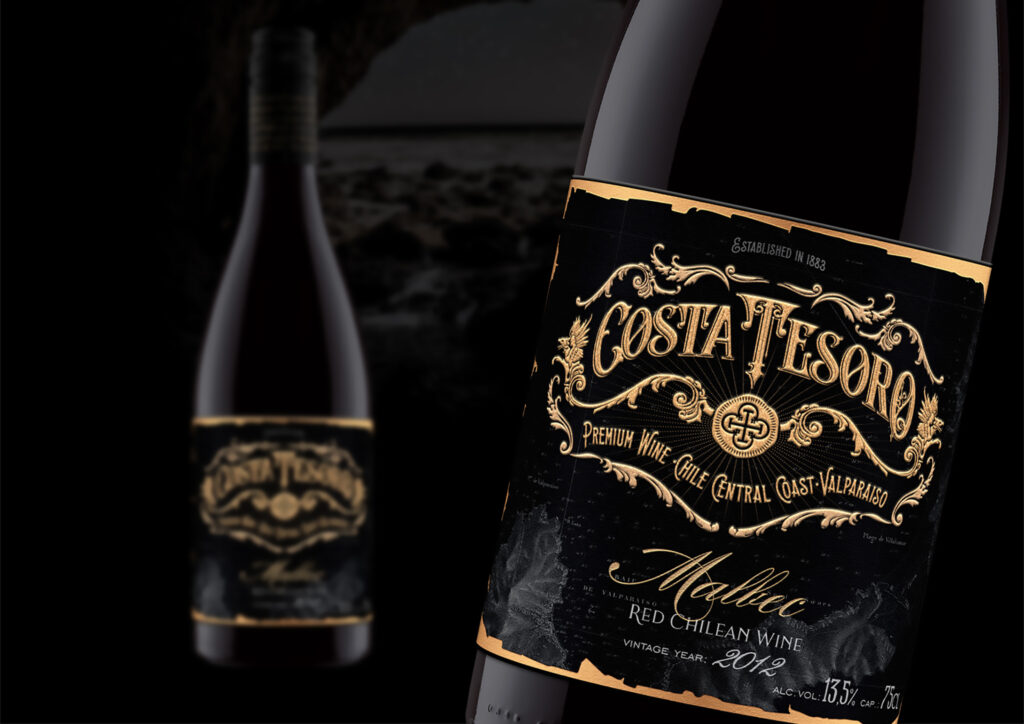 Let's use our design of Costa Tesoro, as an example as we explore what brand design is.
For this design, our brief was to create a premium wine brand which would appeal to an established wine drinker. The whole brand design plays into this maturity and exclusivity, whilst also having a unique twist in the depths of its brand story. We researched the themes, pitched the name, and got to work building a label design, tone of voice and promotional images to tie it all together.
To build this brand, we came up with a brand story. Allowing us to create the overall branding theme that has a tie back to the story. Allowing us to stay clear and consistent.
The story of Costa Tesoro
"Back in the sixteenth century, the notorious English pirate Sir Francis Drake (yes, he was actually a pirate) reportedly buried an amazing cache of jewels and treasures along the Valparaíso coast, Chile.
Costa Tesoro (meaning Treasure Cove) is a rich, full-bodied Chilean red wine that transports drinkers back into the heart of this tale – to a forgotten age filled with myth, legends, and secrets as deep and dark as the ocean itself."
Everything, from the embellishments to the brand name and typography, creates the feeling of mystery and has the iconic imagery of classic pirate tales, making it instantly recognisable.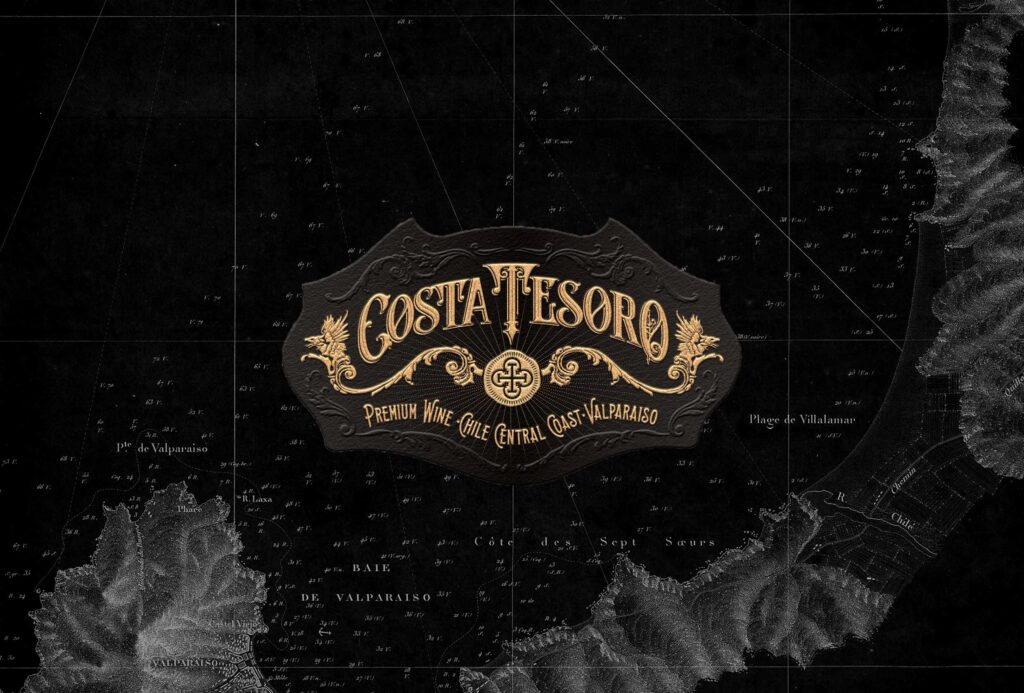 By designing every element of a brand launch, you keep it all consistent. This consistency is what makes your brand memorable. Every time someone sees your brand, you want to reinforce the logo, the colours, the phrases with your brand values. Then, whenever they see something similar, they'll think of you and *BAM* you're a household name! (Okay.. maybe not that quickly, but keep it consistent and it will happen over time!)
It takes a lot of work but it's very important.
Still not sure of the importance of good brand design? Well, we're just getting started!
Why is brand design important?
Firstly, a company and a brand aren't the same thing. Companies have brands, and if they plan it right, those brands become household names.
A brand is something that promises value, over and above that of a competitor. It has benefits, attributes and personality.
So, to use the examples we mentioned earlier: Coca-Cola promises the delivery of a tasty, refreshing drink and it's better than the competitor because you'll look cool while drinking it. Monzo promises a secure banking experience and it's better than the competitor because it's all in an app on your phone, as and when you need it!
It's important to remember: a brand isn't what you say it is, it's what the consumer perceives it to be. That's where brand design comes in.
If you take the time to plan these elements and use them to cleverly portray your brand values, you can build a strong brand image and influence how your brand is perceived.
You can't always control how your brand is perceived because, naturally, everyone interprets things differently. But what you can do is use your brand's design to heavily suggest certain things.
This covers all sorts: from the initial logo, typography, and colour scheme, to tone of voice, social media posts, and secondary packaging.
These things will capture your target audience's attention, encourage them to pick up your product, and build a reputation for it.
Don't forget, often the brand design is not supposed to appeal to everyone – the aim of the game is to capture the imagination of your ideal consumers, catch their eye and draw them in with a strong brand and brilliant product, and you'll have yourself a loyal customer.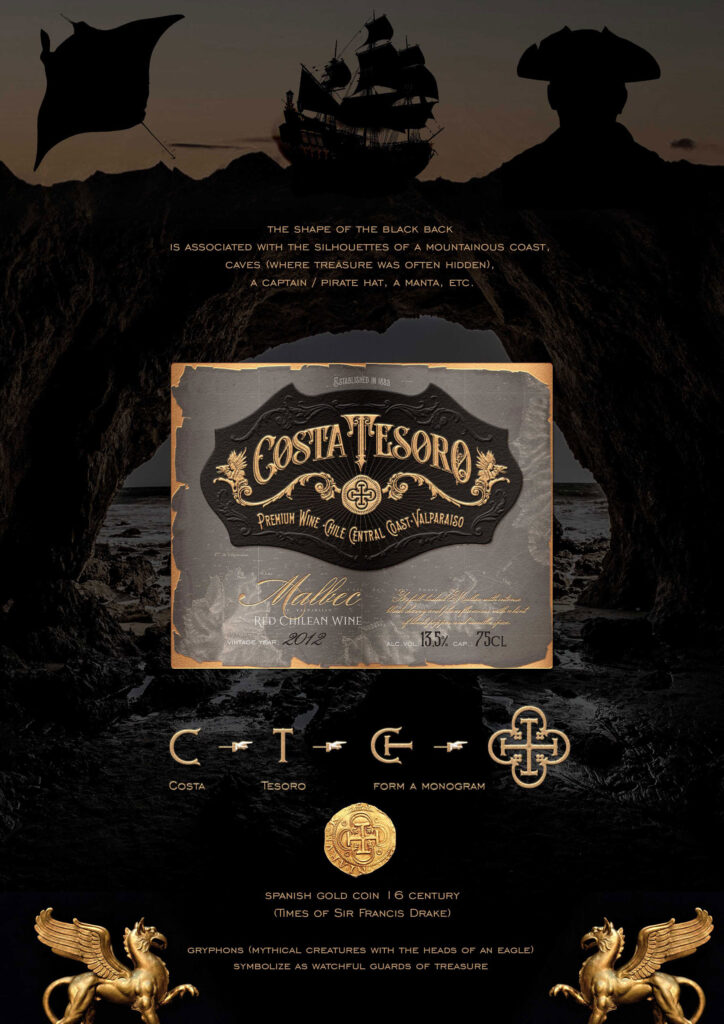 In Conversation with Terry
To get an insight into all things brand design, who better to talk to than the man behind the magic at Graphic Brands, our Creative Director!
He's been at the helm since it all began, guiding the team as it's grown and learning all the way so he's got a lot of expertise to share – it would be a shame to not ask him all about it.
So, let's start at the beginning, when it comes to designing a brand, where do you start?
As we said in our UPM Raflatac Ocean Action blog, it's all about research. Understanding the business strategy behind the brand, the heritage, provenance, and ultimately, the people behind the brand, gives you a solid place to start.
When you collaborate with the client to build a brief, form a solid foundation for research, and explore stories related to the products and values, you begin to build the brand itself. It's all down to the background, research, and humans behind the brief.
We've mentioned the 3 C's of branding previously, what else do you think makes up strong branding?
It generally depends on what the audience or target market class as strong. Like design, branding can be very subjective, it's all in the eye of the beholder!
A strong brand can present itself in a subtle or dominating way, depending on where the brand is shown and what platform it is using – this is why it's important to know your audience, and how your brand will interact with them.
For me personally, a strong brand is one that clearly knows its identity, consistently sticks to it, and clearly differentiates itself from other brand leaders in the same space. This, for me, makes a strong brand and one that consumers and audiences will take note of and listen to.
Where do you get brand design inspiration from?
It sounds very cliche, but moving away from your devices and computer screens, and taking in the world around you is invaluable. I take inspiration from the world around me everyday and is what I advise any designer to do.
Take pics, make notes, create colour palettes, draw sketches from stuff you see in real life (you don't have to be an artist!). I remember the times at school when we went on nature walks and took paper rubbings of textures and was inspired by that – I go back to that state of mind on every project, it doesn't need to be pretentious.
Whether you're in the city or country, suburbs or rural, look at what the world is showing you on different days and at different times of the day. You will always find inspiration wherever you look.
I breathe in what appeals to me as a person, this will then organically spill out into my design work – it is the same for everyone, whether you realise it or not.
Design and branding trends are always changing, do you have any predictions for the next year and beyond?
I very much still see nostalgia playing a big part in trends this coming year. With new films, TV shows and gaming still featuring nods to pop culture of the past and old box sets being so accessible now, throwback content is being viewed by new audiences looking for that retro kick. Similarly, we are also seeing a resurgence of the neon punk wave with bold visuals.
Advertising and in-game advertising will be a big platform for larger brands, with the metaverse opening up an entire new market and VR rapidly improving year on year. Mixed reality solutions are also bridging the gap between what we see and feel, and creating emotional experiences.
Another innovation which is going to sweep the market is LED technology and printing techniques used in ways that they never have before which will allow for brands to stand out, cross platforms and cross industries.
What consumers now class as premium has been blown wide open, allowing for interesting disruptors to enter the market and use all the above trends and innovations!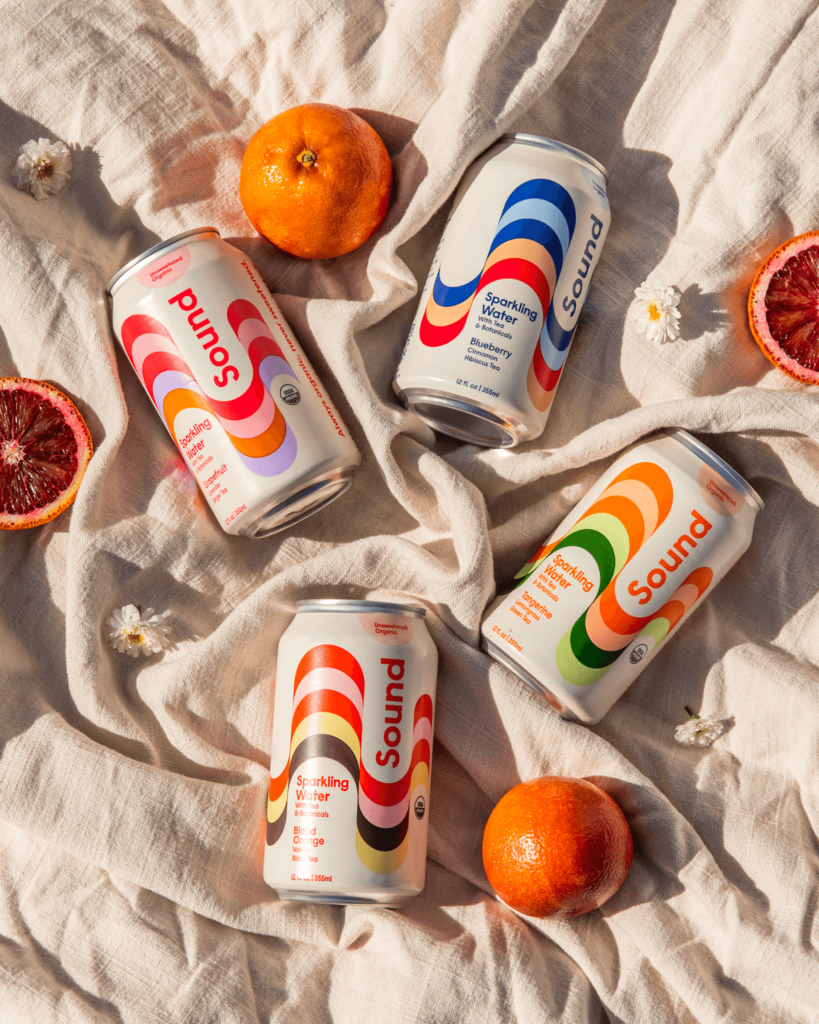 Want to discuss any of the points mentioned above, or discuss a branding idea you have or a new product you're launching? Get in touch through the contact us page, we're always up for a chat!