If you've ever bought a pint of milk from a local convenience store, chances are you've been to a SPAR store.
SPAR has been a familiar landmark on UK high streets since 1959, and we were delighted to be approached by such an iconic brand to re-design their premium gin offering.
Feeling that their current designs were out of touch with the current market and not what their customers expected from a premium gin, we were tasked with evolving the designs for their original, and rhubarb and ginger gins, creating a brand 'family' that future gin flavours could be introduced to, along with incorporating a new brand name: 'The Harmonist'.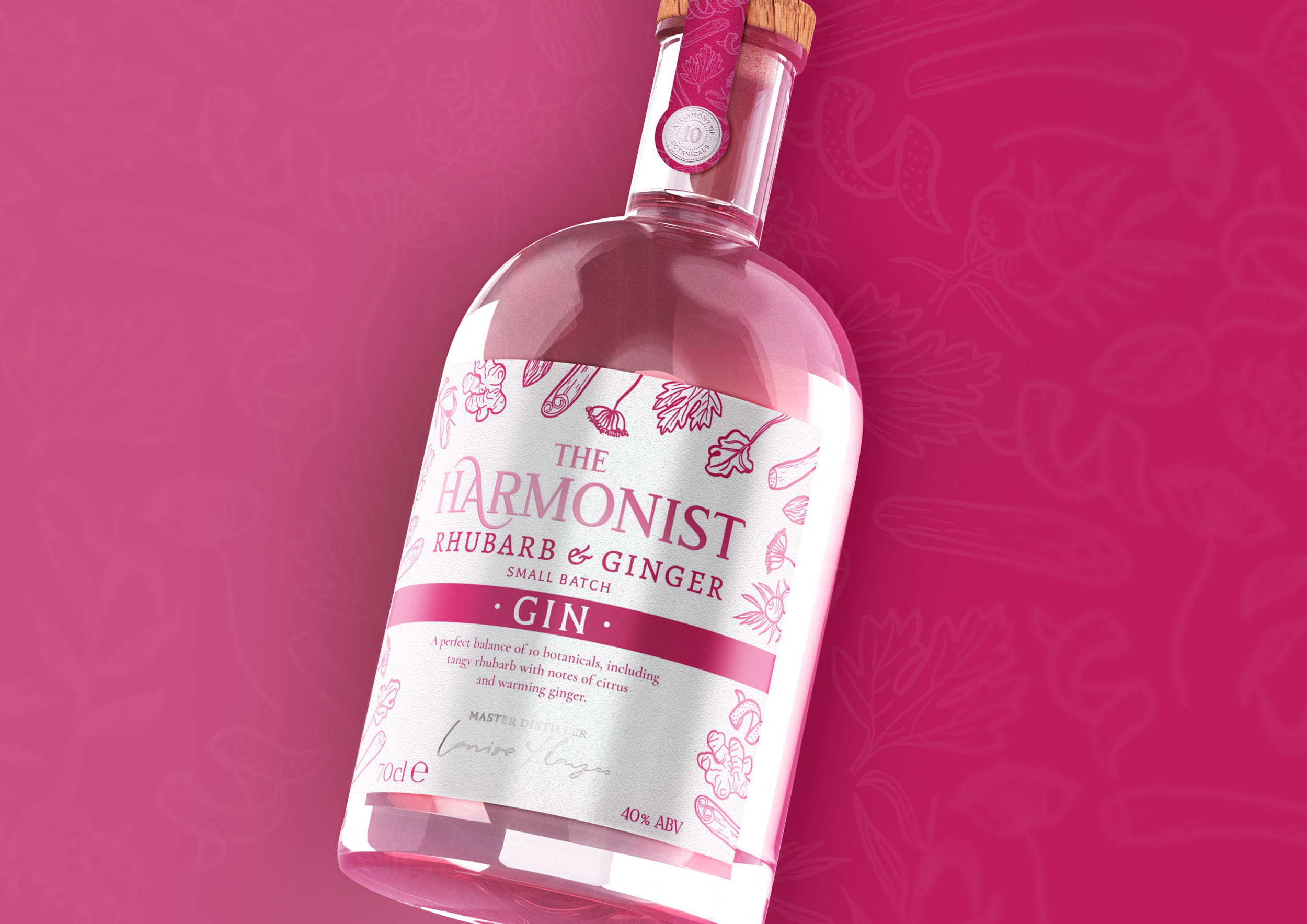 The aim was to use the designs to re-launch the gins, in line with an ambitious promotion schedule and a slightly increased price point. Our knowledge of the retail market enabled us to create a 'premium' label that would still work within the convenience store price-point.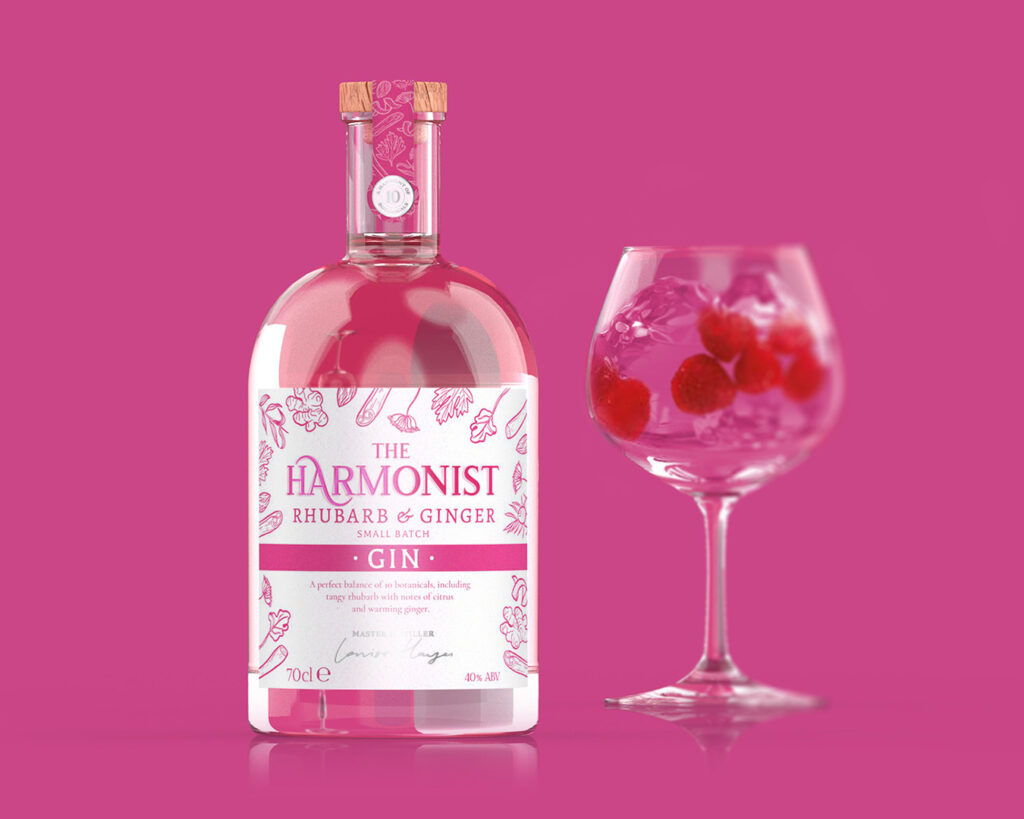 Working closely with the client we created a range of design variations, incorporating key points from the client, such as the bottle shape, liquid colours and botanical features.
The full design process included a 'live amends' session, during which we worked up amendments and suggestions whilst talking 'live' to the client. This ensured feedback was acted on immediately, which helped the client visualise various design options during the online meeting.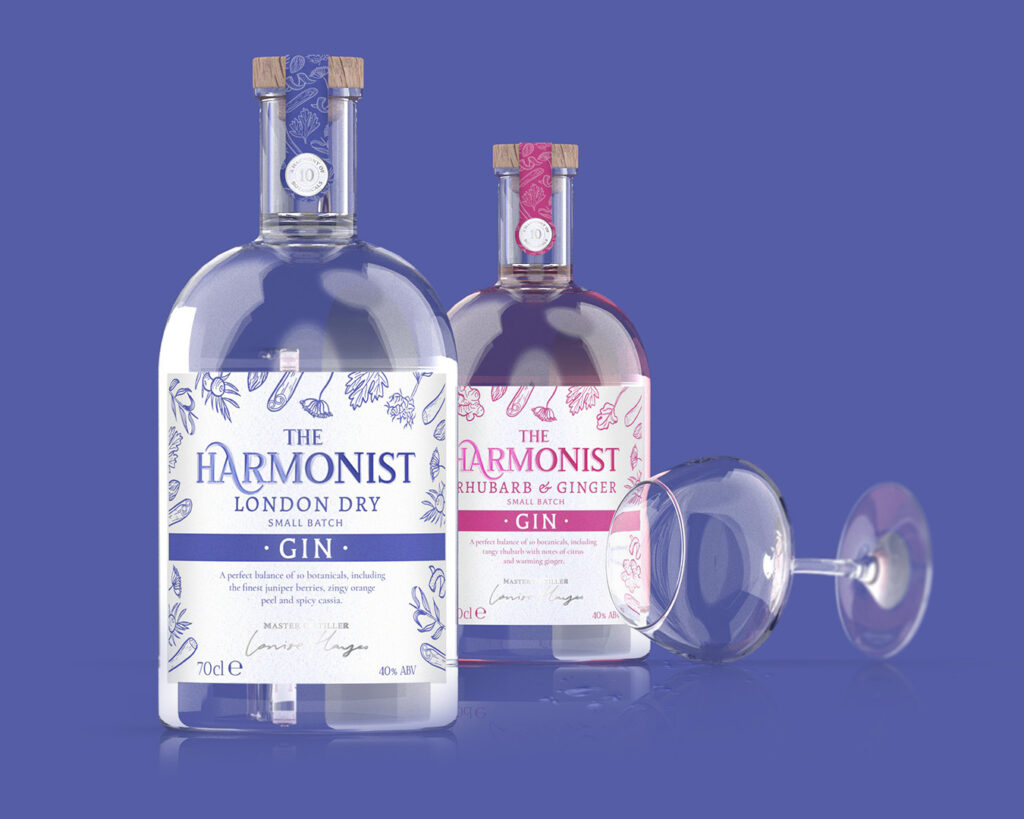 The finished designs feature hand-drawn botanical illustrations depicting the flavours and ingredients used to create the gins, and typography featuring a unique letter 'A' that portrays balance and harmony, cleverly bringing together the brand name with a gentle nod to the balance of flavours within.
"The team at Graphic Brands managed to absolutely nail the brief for the re-designs of our premium gin range. I was really impressed with their ability to understand our customer and brand, and the collaborative way they worked with us to see this project to fruition. Graphic Brands have created a stunning label that reflects the quality of the product, and will give SPAR gins their rightful place within the premium gin shelf-space. We're excited to introduce these to SPAR stores around the country over the coming weeks, and feel confident our customers will love them as much as we do."

Adam Georgiou | Brand Manager Beers/Wines/Spirits | SPAR (UK) Ltd
A gin that portrays balance and harmony