Well, the cat's finally out of the bag and we can now reveal our newest addition to the Graphic Brands empire (okay…small town, but we like to dream big) is…
*insert long Dermot O'Leary-esque pause here*
A brand, spanking new product photography studio situated in Manchester's über swanky Beehive Mill.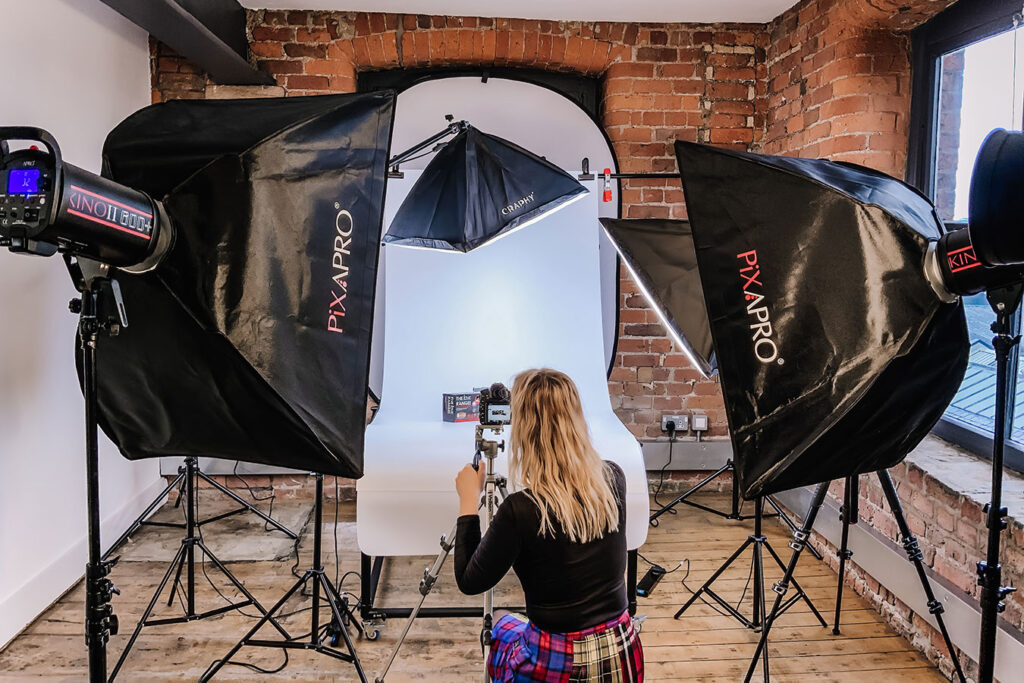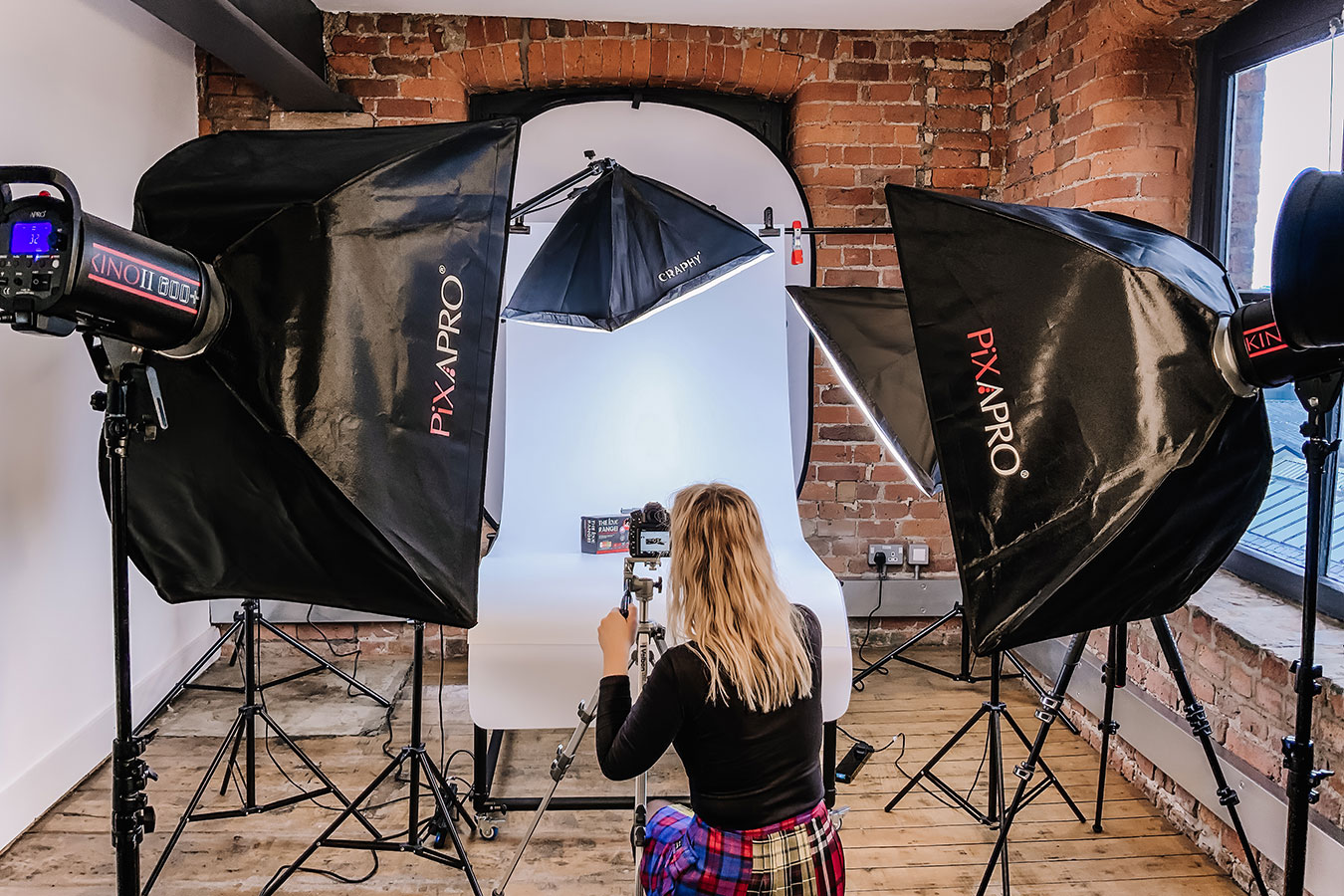 This means that in addition to being able to offer our clients a cup of coffee made from the scariest, most complicated machine available on Amazon, we can also provide:
Product Photography Services
Product Placement shots
Pack shots
Studio sessions
E-commerce shots
Art direction
Food photography and styling
About Product Photography
Professional photography is an essential part of the design process, and our newest studio perfectly complements our unique 'end to end' service, meaning creative projects can now be managed from idea inception, right through to the point you're ready to launch your product into the world. Pretty cool huh?
"Our photography studio set-up in Manchester is the icing-on-the-cake to our existing creative solutions, and we're thrilled to be able to offer this as a stand-alone service to our growing portfolio of clients. A considerable amount of time was spent selecting exactly the right place to open our next studio, and we're completely confident Manchester is that place."

Ben Cox – Graphic Service Director
About Beehive Mill
For those of you unfamiliar with Beehive Mill, you're in for a bit of a treat. Back in the real olden days it was a cotton mill, but metamorphosised into Sankey's nightclub around the time that Snap decided that Rythym really WAS a dancer. According to our research, it became one of the UK's best-loved clubs, and undoubtedly the backdrop to many a drunken 'cha-cha slide' and Grease mega-mix sing-off (both of which we intend to regularly recreate)
Thankfully, they've cleaned the floors, tidied away the empties, and created a building that oozes industrial glamour and modern studio-chic. There's floor to ceiling windows, exposed brick walls and the lift has a sliding metal door that makes you feel like you're in a Hollywood movie.
Come and visit us (as soon as Boris says so, of course)