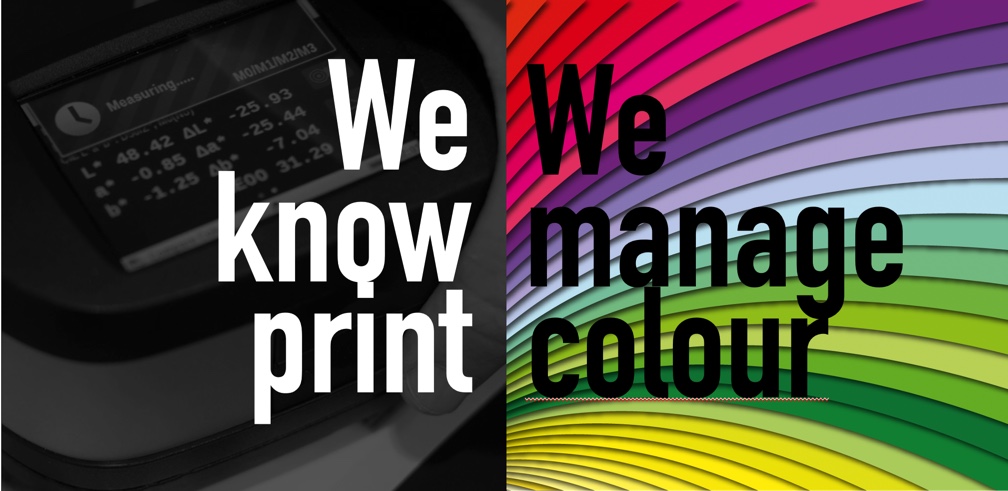 The Language of Colour
To the uninitiated, colour management – the process of matching the colours from a digital design to a printed version – is a simple process. Red is red, yellow is yellow, and there can only be one shade of black, right?
Well actually you're wrong. Oh, so very wrong!
The language of colour is a complex minefield filled with confusing industry buzzwords, and acronyms such as Pantone, RGB, CMYK and Hex codes, and if you're not a 'local' you might struggle to navigate your way around.
Did you know, people dedicate their lives to the study of colour and colour management in all its variations? There are apprenticeships, qualifications, training courses…there's even a master's degree you can take to become a colour scientist. In summary, it's a very serious topic.
Being able to accurately represent colour across both digital and physical spaces is of utmost importance for protecting a brands integrity.
Colour Systems
There is no single colour system that will be suitable for all design projects and all print processes – the very best designers will understand this and apply colour accordingly, explaining colour variations to their customers in detail, and ensuring their files consider the end printing process.
Colour is one of the designers most valuable tools – a good designer not only understands which colours work well together to create a pleasing pallet, they'll also understand the theory behind colour psychology; colours ability to determine a human behaviour or emotion.
But there's one thing the huge majority of design agencies overlook when it comes to colour management, and that's how their designs will be accurately replicated when the time comes to print them.  Most designers are so fixated on getting their work approved by the customer, they overlook vitally important 'colour' details that could save their clients both time and money when it comes to printing them.
We design to print
We experienced this issue first hand very recently when a client (who shall remain nameless) sent some artwork files over for us to correct. She had asked another agency (who shall also remain nameless) to create some packaging designs based on visuals she had on her website. She was initially happy with the digital designs she was presented with, only to find the printed samples she was subsequently sent were a million miles away from the brand colours she'd meticulously chosen when creating her business.
She was frustrated, confused and in real danger of missing her product launch date due to the delays these avoidable colour discrepancies had caused.
We were able to quickly resolve the issues presented, but it highlighted how common this issue is within the design and printing industry – there's a reason big brands like Coca Cola, Cadbury's, Nestlé (to name a few) employ colour technicians and agencies to manage the brand colours worldwide….
We do this daily!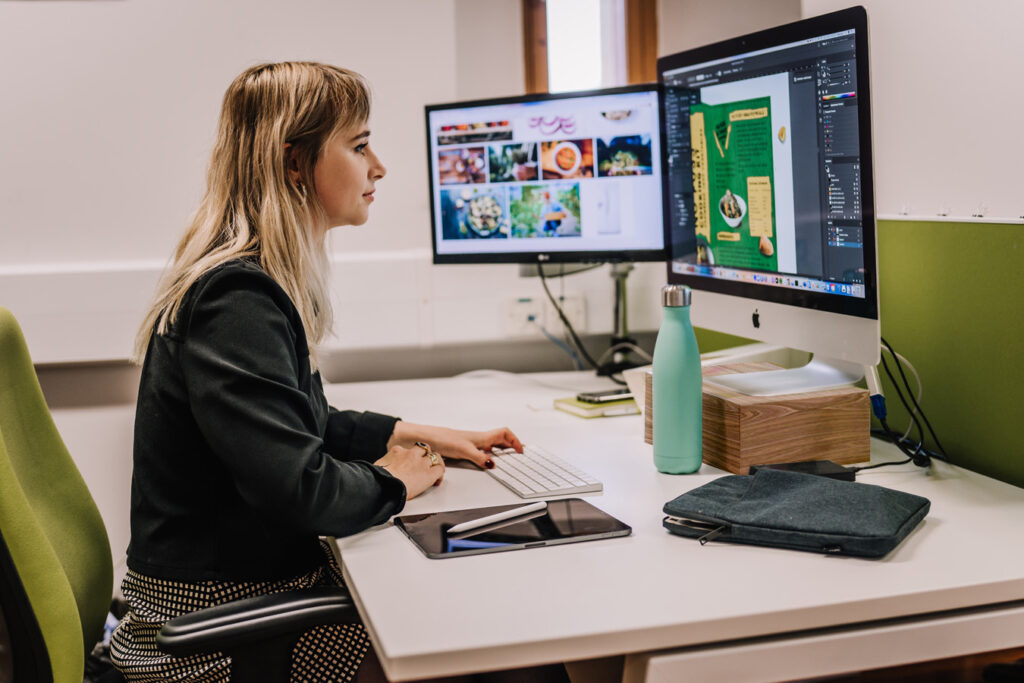 It's a common problem
Some of the biggest problems and confusions we see on a regular basis relating to colour arise because:
The huge majority of computer screens are not calibrated to show true representations of colour, so people see colours on screens very differently.
Website colours are set in the 'RGB' colour system. Printers do NOT work in RGB and so these colours must accordingly
The spectrum of colour when working in 'RGB' is very different to other colour spaces and therefore an exact match will never be possible. This should be explained to customers during the briefing process when asked to refer to a digital design for reference
The printing process is seldom considered when creating website visuals. Designers must set colours into pantone colours or choose a specific printed colour standard to prevent printed materials deviating from brand colours. Failure to do this will leave brand colours open to interpretation at the point of creating printed materials.
There has been a lack of consideration of the material the design is to be printed on: off white, clear and coloured materials can heavily change the colour. Detailed material profiles are needed to manage the brand colours effectively on various substrates to maintain brand standards.
Talk to the experts!

If you want to chat to a design agency that is fully conversant in the language of colour, please message us today.
Our team are passionate about bringing brands to life, and our comprehensive 'design to print' end to end service takes away some of the worry and stress that comes with launching new products.