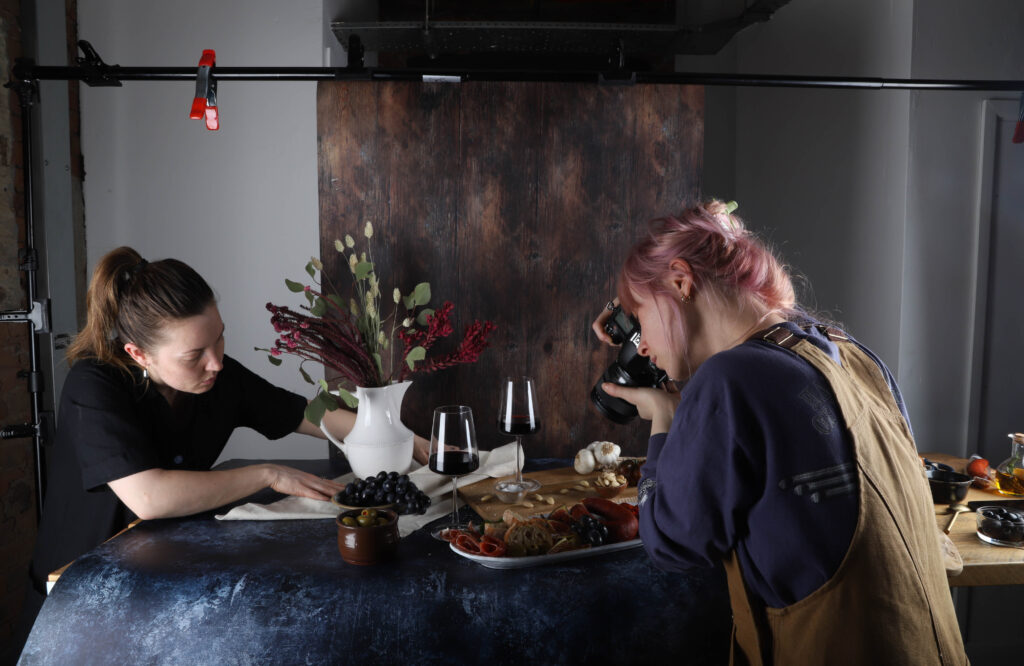 If you've ever read a magazine, clicked on a website or seen an ad on Instagram, chances are you'll have seen an image shot by a professional product photographer.
Creating a new range of delicious snacks or the next big thing in craft ales doesn't just stop at the point you nail the recipe, or get the perfect packaging designed. In fact, that's really just the tip of the proverbial iceberg – you now have to get that product out to market and customers queuing up to buy it!
Today more than ever we rely on images to 'sell' products and services. It's a well-known fact that images are far more memorable than spoken word or written text, and with social media channels like Instagram fast becoming the dedicated home of creative and innovative brand content, talented product photographers are now more in demand than ever before.
We joined our photographer, Max on a shoot at our dedicated photography studio based at Beehive Mill in the centre of Manchester earlier this week, to find out more about this dark art.
Over to you Max!
7am
An early start this morning to make sure I'm completely ready for the day ahead. We have a big lifestyle shoot lined up for a prestigious wine brand and the itinerary doesn't leave much room for movement.
The props have already all been organised, and I went shopping yesterday for the fresh ingredients that will provide the perfect backdrop. Good photography should be aspirational, emotive and bring the product to life through props and styling which allow customers to experience the brand and product before even buying it.
I've been working closely with our client over the past few days to make sure we're completely aligned on the vision for the lifestyle images and the type of customer we want those pictures to appeal to. I also have a list of essential 'pack shots' that will be used across their digital platforms and ecommerce sites.
I quickly check over my plans for the day before heading over to Trove for for a large cup of flat white with oat milk. I have a feeling I'll be needing a few of these today!
8am
My stylist and assistant Jodie arrives at the studio and we spend some time running through the order of the day, taking into consideration where the natural light will be at certain points of the day and any challenges or opportunities this might present. We then move into the preparation area to get the food and props organised for our first scene of the day.
9am
Working together, Jodie and I set up in the studio and I snap a few test shots to make sure it all looks perfect and in accordance with our plans. We fiddle with the arrangement, Jodie using a few of her tricks and techniques to make everything looks as fresh and mouth-watering as possible.
Once we're both happy I snap away, adjusting my angles and lighting, checking as I go until I'm happy I've got several perfect pictures. Whilst I'm doing this Jodie heads back to the preparation area to prepare the props for the next scene of the day.
We're putting together a collection of images that will support our customers marketing strategy over the next 12-months, so have a lot to do. The pictures from today will be used to announce the launch of the product, as well as to support a selection of print advertisements and seasonal social media posts.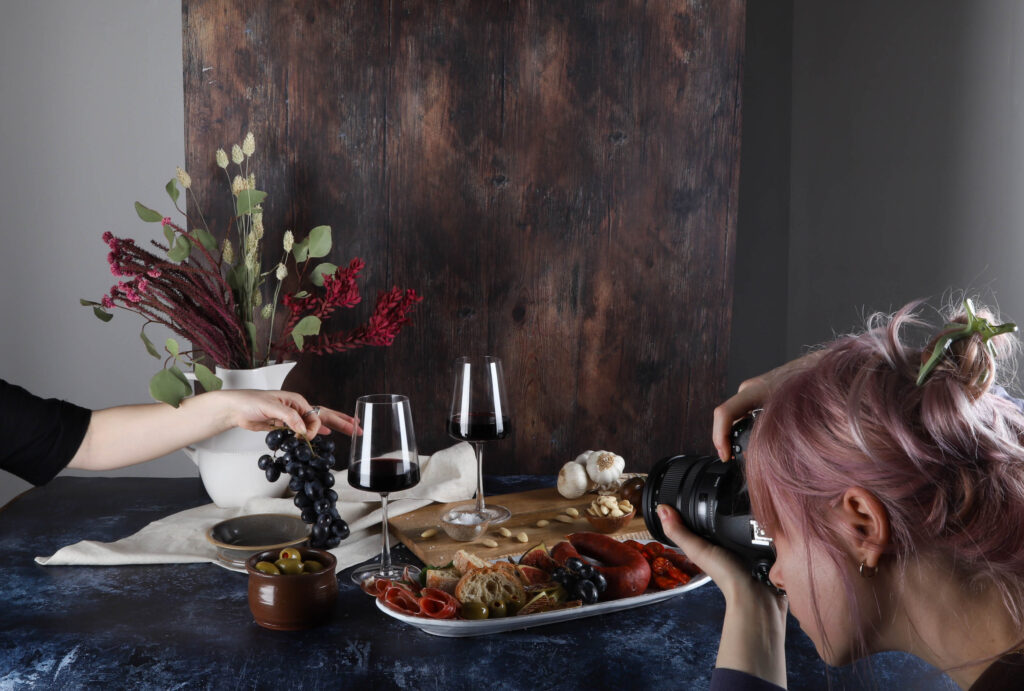 12pm
We stop for a well-earned coffee and some delicious wraps from Go Falafel – thankfully because Beehive Mill is in such a fantastic location, there's no shortage of great food places to choose from, all just a few minutes' walk from the door.
I spend a few minutes flicking through everything I've taken so far. I'm really happy with our progress and send a small selection of shots through to our Creative Director, Terry to show him how we're getting on and find out whether he's got any suggestions or feedback for the afternoon session.
Terry gives me the thumbs up, so as soon as we've polished off our food, we double check our shot list, get set up, and get back to work.
3pm
I'm really happy with the results from all of the lifestyle shots, and so we clean and clear away, putting everything (apart from the fresh produce) neatly back into the props store, ready to move onto the pack shots.
These images need a totally different look and feel – we're aiming for the cleanest and crispest shots that show the product off in it's very best light. These will be used on the website and press release for launch, so again need to be 100% perfect.
We adjust the lighting rigs for the thousandth time that day and I get to work again, with Jodie on hand to manoeuvre the product into a variety of different positions.
5pm
And that's a wrap! All our planned shots are complete and I'm really happy with what we've got.
I say goodbye to Jodie and then start the final job of the day; downloading everything to my laptop, before selecting the best ones to upload to our content approval platform – WebCentre. This system allows clients to approve, reject or annotate any of the images uploaded there, giving the whole team easy access and the chance to feedback to us immediately, which really speeds up the approval process.
8pm
I've finally finished for the day and set off for home. It's been a long but successful day and our customer has already approved 5 initial images that they would like me to re-touch very slightly. I'll work on those tomorrow, but for now I'm going to grab a pizza from Four Side and get to bed.
Night everyone!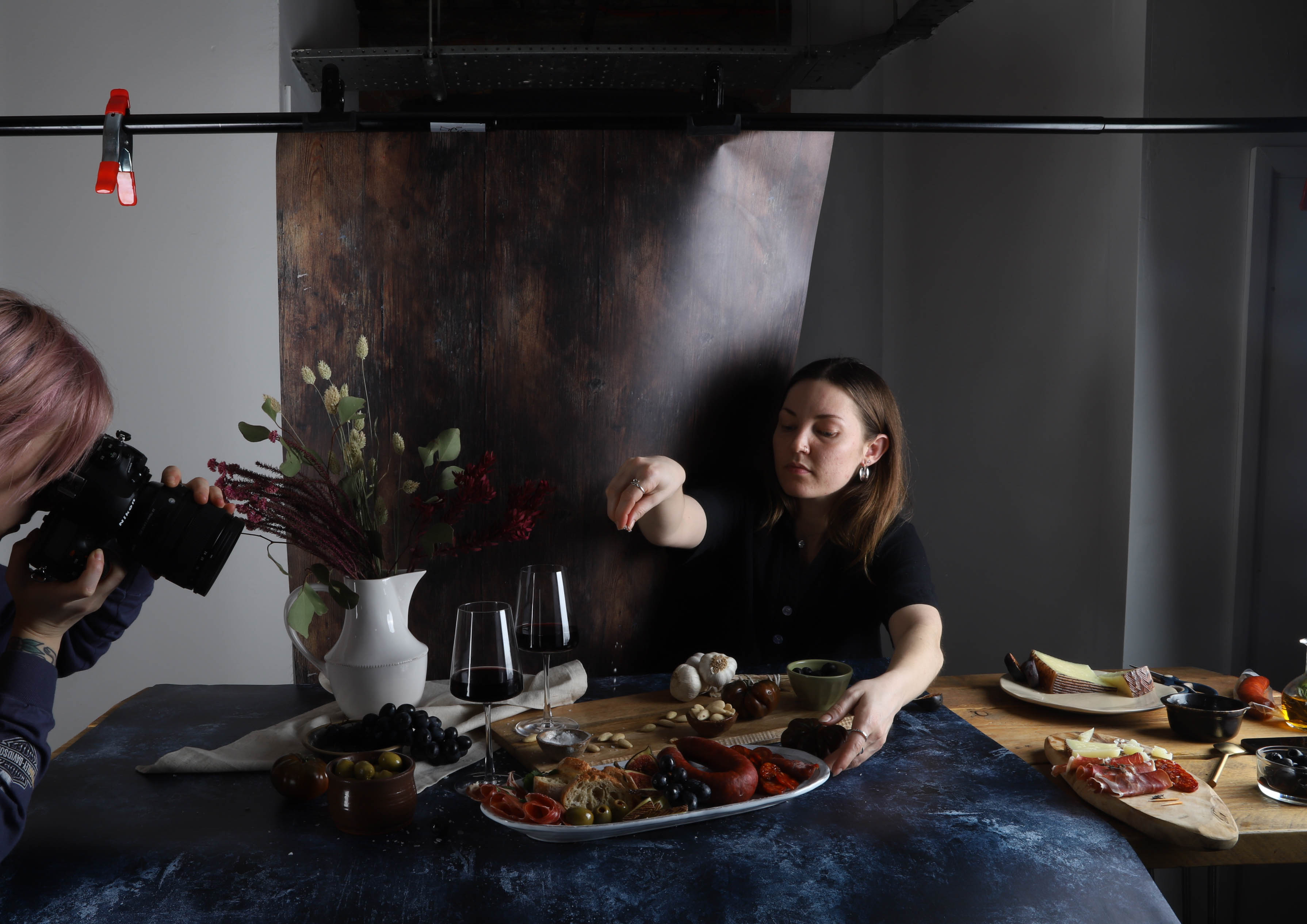 If you'd like to chat to us about product photography for your brand, please drop us a message here.