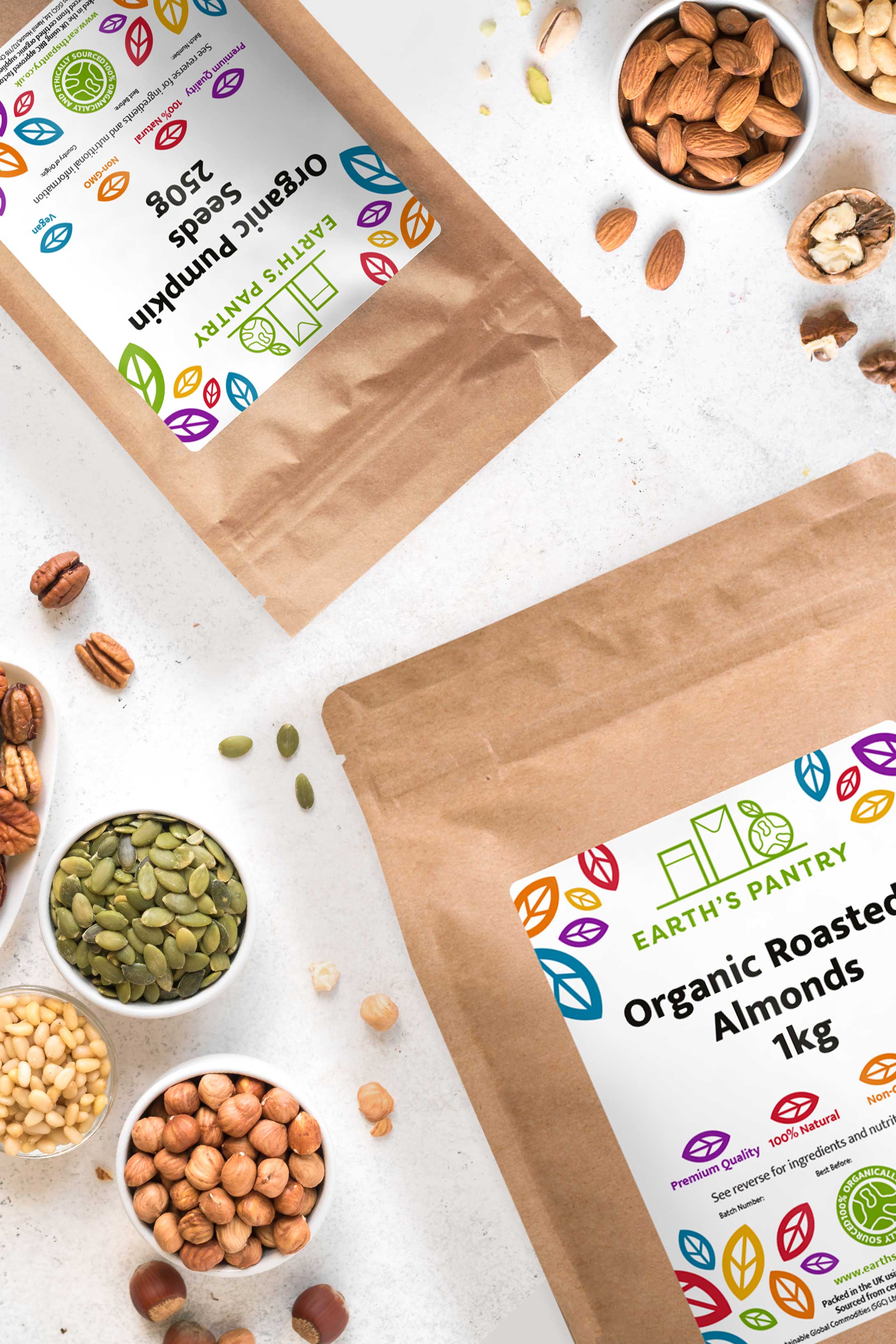 Organically Affordable
Earth's Pantry are organic food wholesalers who provide ranges of natural food products including whey protein powders, gluten-free products, sugar alternative sweeteners, coconut products, cacao products, fruits, nuts, seeds, chlorella and spirulina.
All their products require own branded labels, each being individually packed in different quantities for personal use or for businesses that require to bulk buy the products.
Earth's Pantry's creators approached us with the request to help them develop their brand, including brand name creation, logo and design for their product labels, this was to accompany their development of a new e-commerce website.
The aim of this brief was to create branding that emphasised the natural and organic origins of the products the company would be selling. The label design itself needed to be eye-catching and clearly accentuate that all products are 100% natural and organically sourced.
All of this was achieved with the modern flat logo design, using green to highlight the sustainable and earthy message the brand wants to convey. This is complimented by the use of a vibrant colour palette on the rest of the label & simple illustrations giving the branding a fun and welcoming attitude.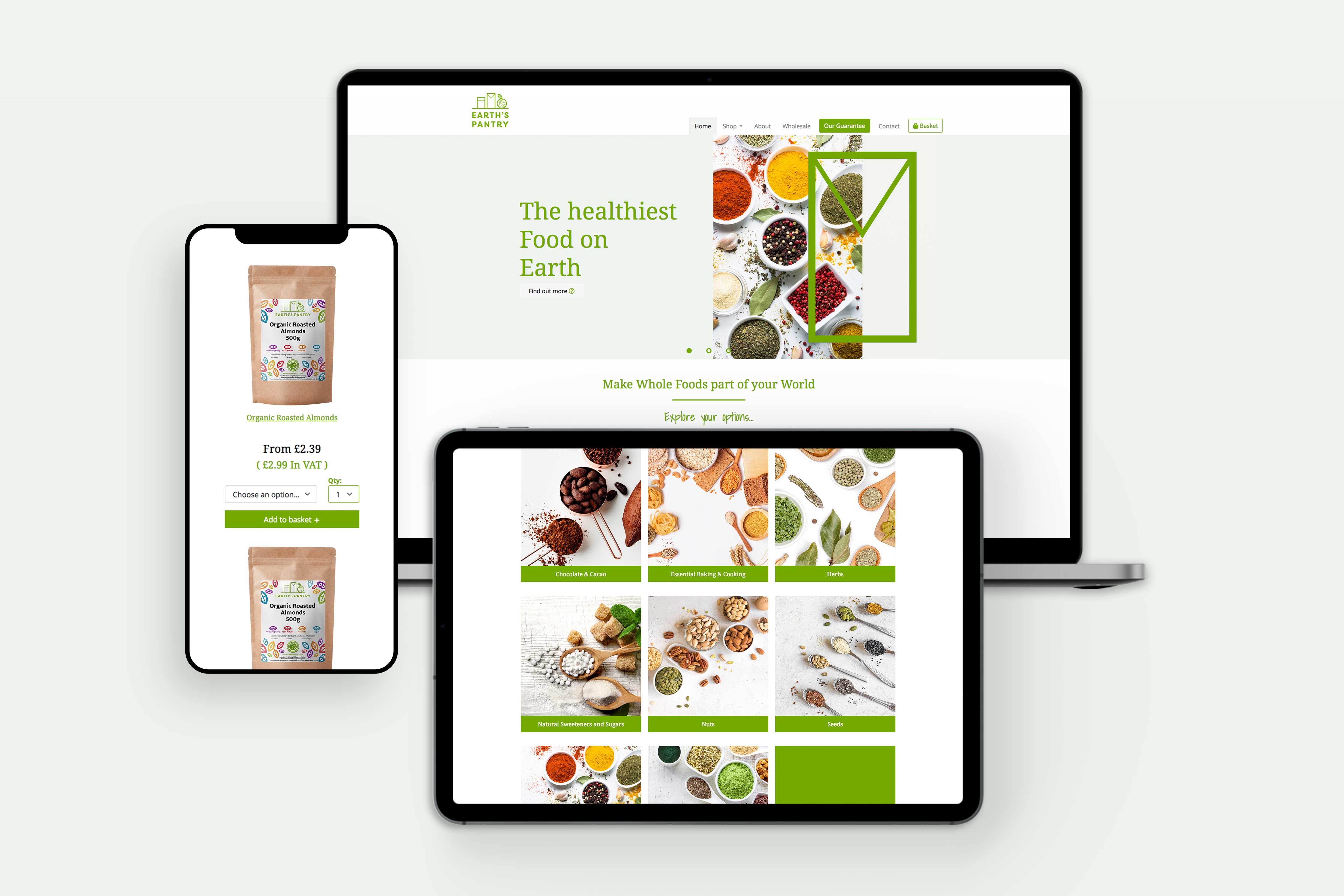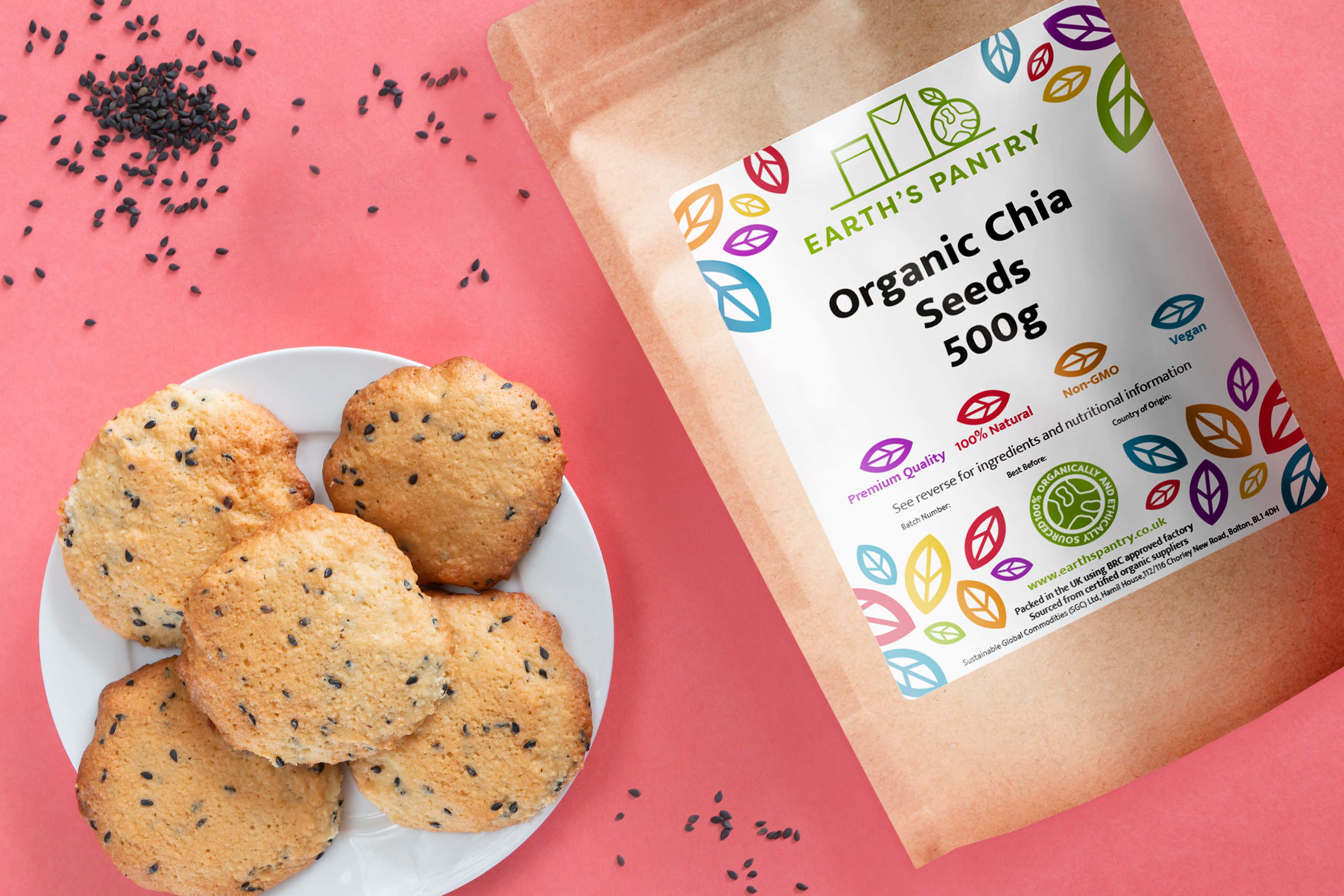 The Healthiest Food On Earth